By Geek Culture
After weeks of qualifiers, the Grand Finals of the PVP Esports Community Championships: Singapore will finally be taking place on what looks to be a weekend jam-packed with fun and esports action on 27 and 28 June!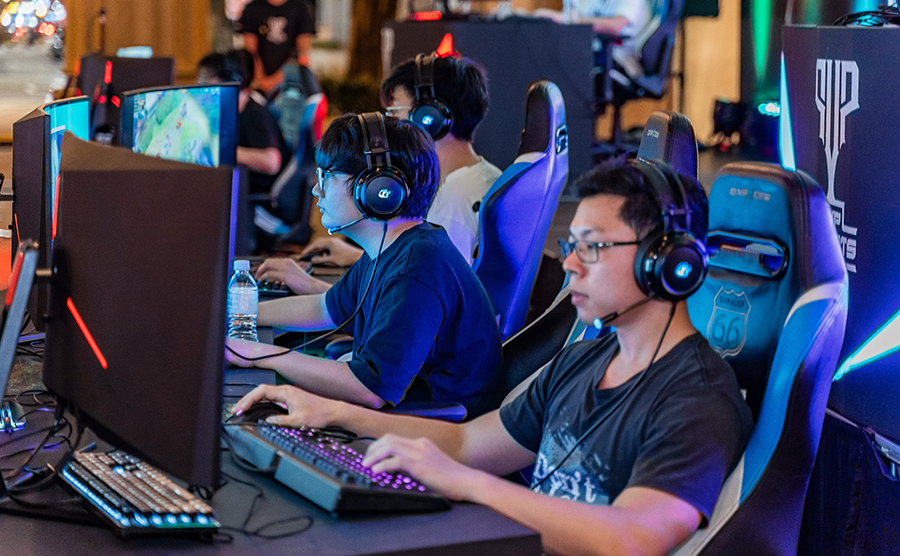 In conjunction with the Singapore Finals, PVP Esports will also be raising funds as part of its Gaming for Good initiative with the help of invited gaming guests and personalities as part of its PVP Showdown on 27 June. 100% of the proceeds will be going to Beyond Social Services' Covid-19 Family Assistance Fund, to help children, youths, and their families in Singapore that have been affected by the outbreak.
In May, PVP Esports held qualifiers for their two regional community tournaments – the PVP Esports Corporate Championship and PVP Esports Campus Championship, and now it comes down to the final 20 teams that will go head to head this weekend, with the Corporate Finals taking place on 27 June, Saturday, and Campus Finals happening on 28 June, Sunday: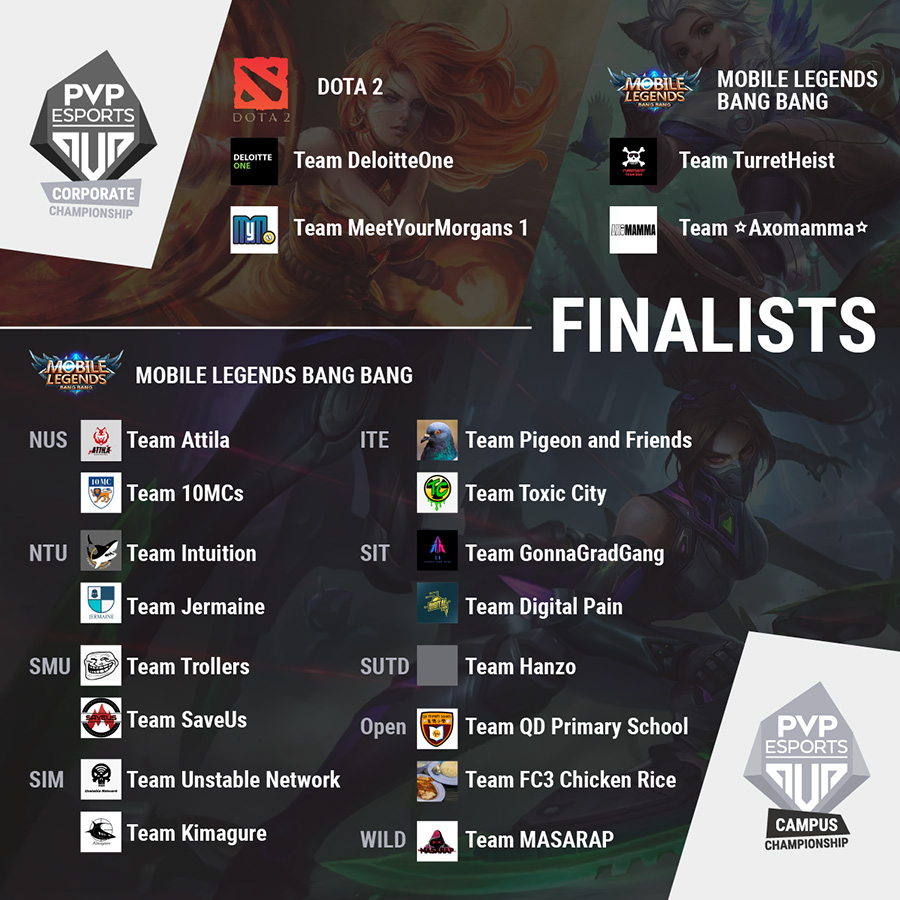 The Champions emerging from the Singapore Finals will make it to the Regional Finals in September, in conjunction with the Indonesia Games Championship.
Exciting prizes will be unlocked every time a donation milestone is achieved, including a personalised Royal Ergonomic gaming chair, a Huawei Nova 5T, a Razer BlackWidow gaming keyboard, and coaching sessions on Josudo. Throughout the weekend, there's also plenty of other giveaways to be won for viewers tuning in.
As of 24 June, an encouraging S$4,760 has already been raised – unlocking most of these cool gifts below:
The PVP Showdown promises a fun afternoon with a 'Who's the Noob?' trivia challenge and exciting fan showmatches, where lucky fans will have the once-in-a-lifetime opportunity to challenge their favourite gaming celebrities in either DOTA 2 or MLBB. Viewers can also catch the PVP Dream Team, consisting of professional gamers RZR Xian, SEA Games Silver Medallist Blysk, and Asterisk* streamer CheeseZu pit their knowledge of all things gaming against team NOC Plays, featuring Preston Yeo, Julian Tay, as well as actress and model Joanna Lim.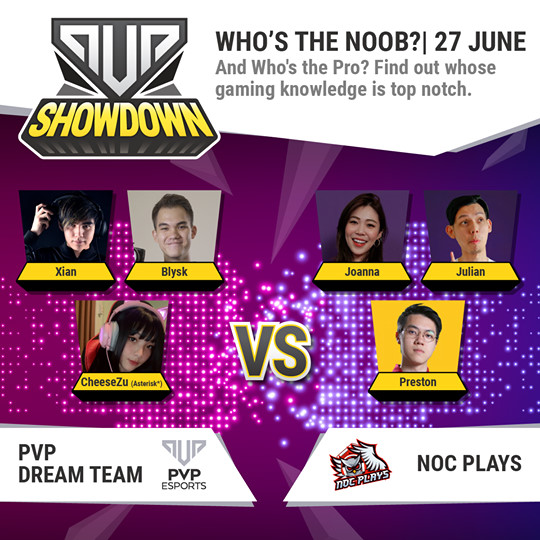 Several gaming celebrities will also be making an appearance for PVP Showdown's Fan Showmatches, including streamer anddebunker of the "gamer girl' stereotype Cherzinga, top ML streamer Sky Wee, caster Ashley Rita Wong, PVP Ambassadors and recent MPL-champs Resurgence SynC and ly4ly4ly4, singer-songwriter Sezairi, as well as popular personality Dee Kosh.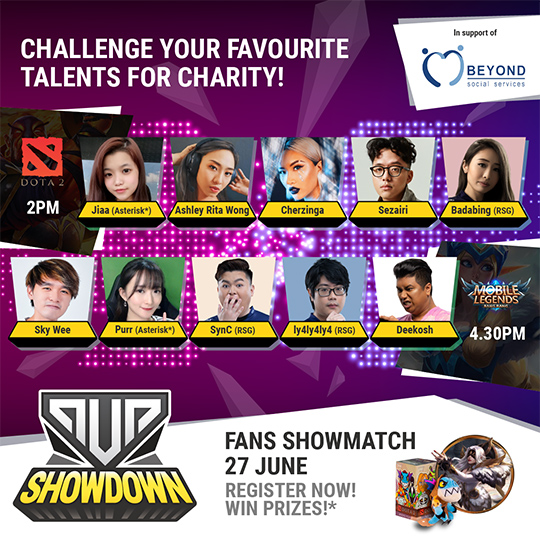 Want to show your support too? Tune in to the PVP Showdown and Singapore Finals and make a donation if you can. Donors who donate a minimum of S$10 will also receive an exclusive mini PVP Pack consisting of a limited edition pin and PVP stickers.